Infrared Carbon Heat Lamp > Clear Carbon Heat Lamp >
Special Shape Quartz Infrared Heat Lamp
We are manufacturer of infrared heating lamps and main products are quartz infrared halogen lamp,gold coated infrared halogen lamp, carbon fiber infrared heater lamp.
Short Wave ir heating lamp:
1.gold coated infrared heater lamp
2.white reflector infrared halogen lamp
3.clear infrared heating lamp
4.ruby infrared halogen heating lamp
5.gold reflector infrared heating lamp
6.other special lamps(Twin tube infrared halogen heating lamp)
Special Shaped Carbon Infrared Heating Lamps


We are manufacturer of infrared heating lamps and main products are quartz infrared halogen lamp,gold coated infrared halogen lamp, carbon fiber infrared heater lamp.
Short Wave ir heating lamp:
1.gold coated infrared heater lamp
2.white reflector infrared halogen lamp
3.clear infrared heating lamp
4.ruby infrared halogen heating lamp
5.gold reflector infrared heating lamp
6.other special lamps(Twin tube infrared halogen heating lamp)
Far wave infrared heating lamp:
1.Clear infrared carbon fiber lamp
2.ruby infrared carbon heating lamp
3. gold infrared carbon heating lamp
4. gold reflector carbon fiber infrared heating lamp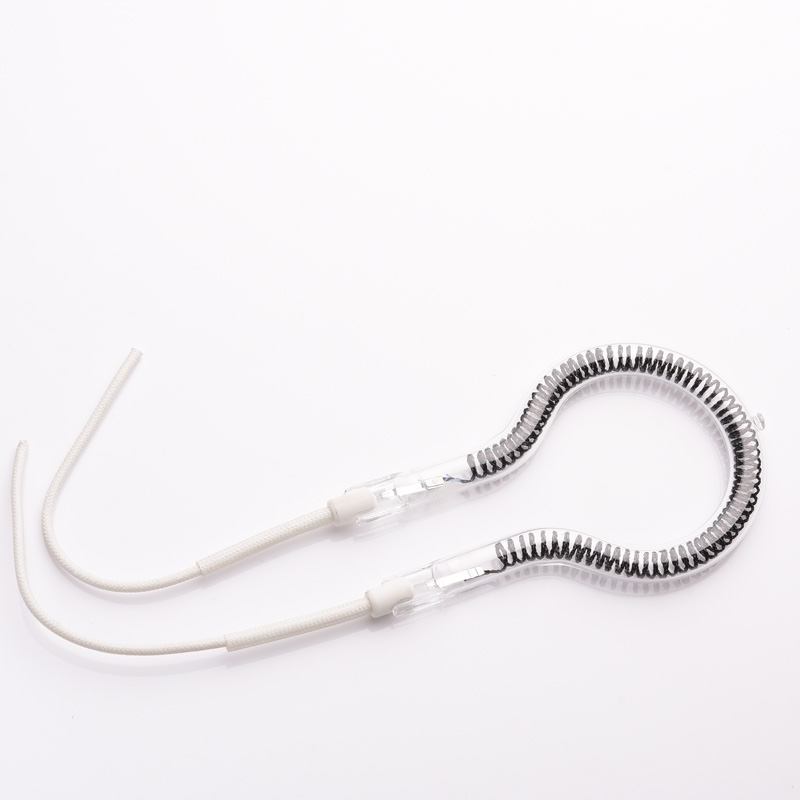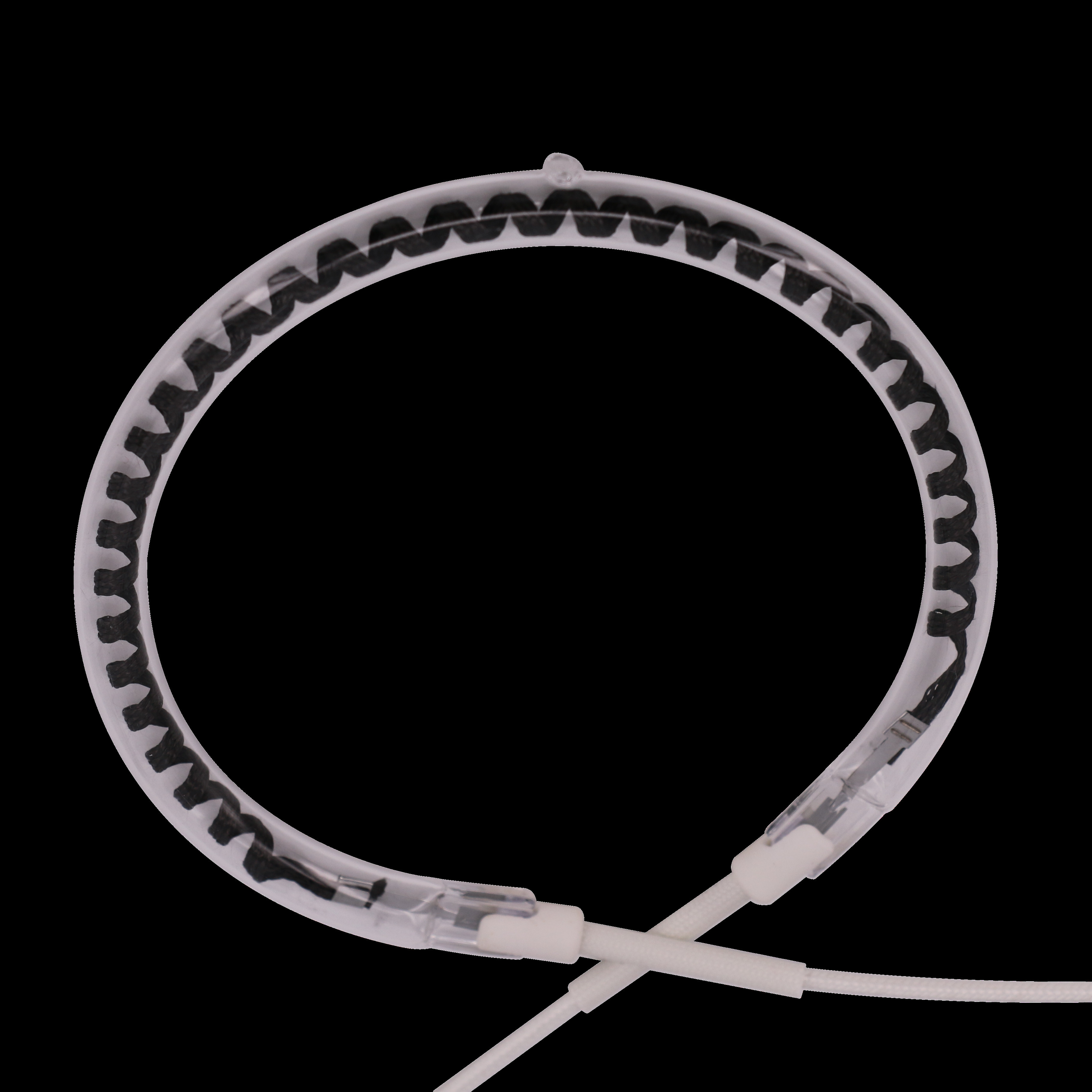 Product features:

1. Heats up quickly, the speed of temperature rise is ordinary metal heating tube 2-4 times.

2. The electrical and thermal conversion efficiency is as high as 95%, saving energy and reducing consumption, reduce the cost.
3. The electrical performance is stable, no instantaneous current shock, no damage to electrical circuits.
4. Infrared radiation efficiency up to 70% above, send to the emission rate of more than 88%. Organic matter absorbed wavelength, strong infrared radiation measurement than metal heating element of electric heat pipe respectively increased by 30%. With the food irradiation processing, due to the infrared radiation permeability is strong, recuperates the shorter time, food food can keep original.
5. Long service life: 5000 hours.
6. The unbroken, no pollution, no noise, no electromagnetic radiation. This product is suitable for:
Heaters, bath bully, heater, far infrared fields, beauty equipment, industrial paint, printing machinery, packaging machinery, food baking oven, instrument drying machinery, tea machinery, wig drying, far-infrared drying and dry and all kinds of fields such as food oven.
Contact Us

Tel:+86-182 1749 9523
E-mail: [email protected]
Whatsapp: +86-18217499523